Ribbed & Pleasure Condoms
Showing all 2 results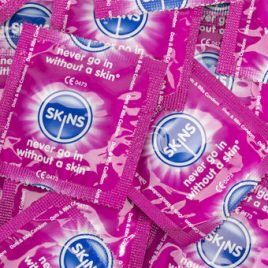 Skins Dotted and Ribbed Condoms (100 Count)
Whether you're stocking up for a (very) special occasion, or believe that buying in bulk is the way forward, this bumper pack of textured condoms is a staple for safe, sensual fun. Each pack contains 100 of Skin's finest ribbed and dotted latex numbers.
$

25.99
Buy This Product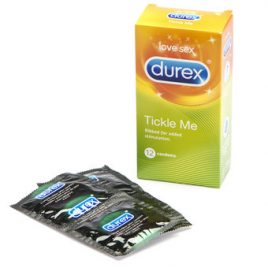 Durex Tickle Me Ribbed Condoms (12 Count)
Why settle for plain protection when you could pick a colorful contraceptive with added pleasure? Durex Tickle Me condoms feature a long ribbed wall that augments the sensation of every thrust, for extra-satisfying penetrative adventures.
$

12.99
Buy This Product